Rust Bluing is a process of blackening metal parts that is very time consuming, however absolutely essential for double barreled and vintage guns that have soft soldered ribs and joints in the barrels.  Also, the look of a fine rust blued finish has no comparison.  Below are some photos of my rust bluing work.
Parker DHE 12g.
Parker VHE 12g. 
Parker GHE 12g.
Parker DHE 12g.
Winchester Model 90 .22 WRF Rifle
Parker GH 20g.
Remington Model 11
Ithaca Super Ten
LC Smith Ideal Grade 12g.
LC Smith 20g. Field
Parker Reproduction A1 Special Custom 20g.
Ithaca M37 WW2 Trench Gun Replica
Fox A Grade 16g.
Parker A1 Special Repro two barrel set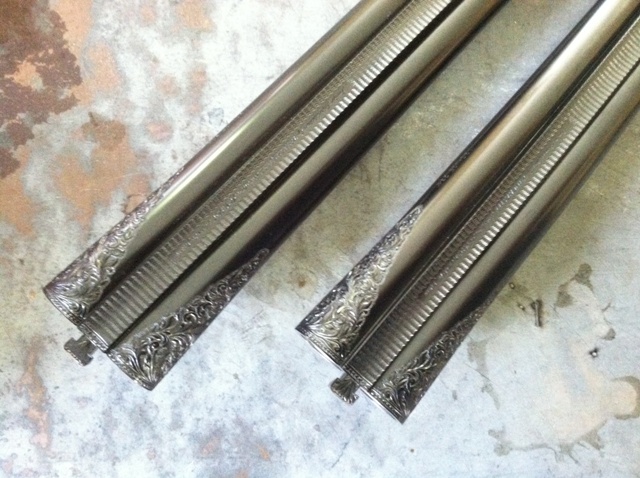 Remington Model 11
Colt 1903 Pocket Hammerless