Checkering is the process of cutting a series of evenly spaced lines that intersect at a set angle. The spacing of the lines determines how fine the checkering is. The depening of the lines results in a series of fully pointed diamonds, which add the finishing touch to any stock.
Original checkering can be touched up or completely recut. Or new checkering can be added to a new or old stock. Checkering is typically the last thing to be done to a stock. Being cut over top of the finish.
I checker completely by hand, just like it would have been done when many of these firearms were produced. For many discerning clients, this is the only way that it should be done.
Checkering pricing is quoted by the job.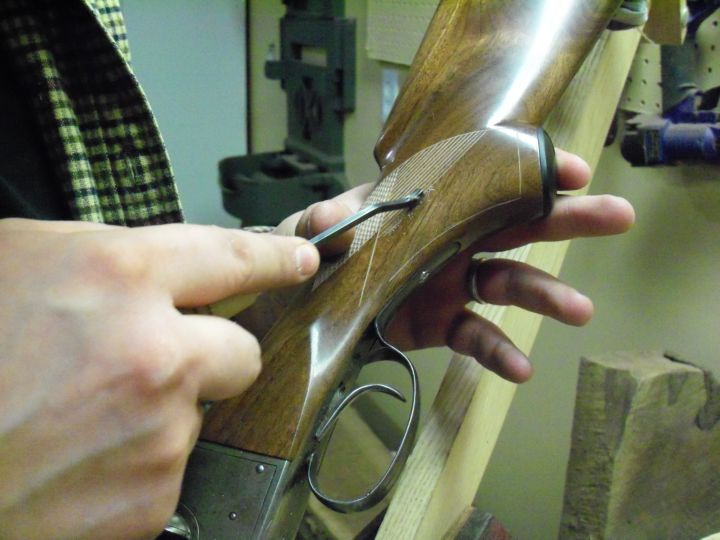 Below are some various examples of checkering.